Blue Ribbon Foundation Ambassadors are leading people in our community who lend their voice and support to police remembrance in Victoria.
Policing is a challenging and hazardous occupation. It's important that those within our  police family including those who work in non-operational support roles know that their service is appreciated by the community they serve.
Ambassadors are engaged to connect with other Victorians, especially those in their networks, through social media, websites and other forums. They may also be active participants during National Police Remembrance Day and Blue Ribbon Day by attending and speaking at memorial services, school assemblies and civic functions.
Our Ambassadors
---
Paul Margetts is a Superintendent with more than 40 years of service with Victoria Police. He has worked extensively in metropolitan and regional operations, leading policing and public safety programs.
In 2015, Paul was promoted to Superintendent and appointed as the Divisional Commander for the Grampians, Wimmera and Southern Mallee area. In 2020, Paul was seconded to the Australian Institute of Police Management as a visiting fellow, with responsibility for developing future leaders. In 2021, Paul was appointed as the Police Coordinator for COVID-19 mandatory quarantine accommodation, involving a total of 14 hotels and up to 750 Victoria Police staff.
Paul has supported the Blue Ribbon Foundation in many ways since 2002; in recent years as the Patron of the Ararat Branch, Grampians Ride for Remembrance, and as a branch member at Horsham. In 2019, Paul's research resulted in re-connecting the family of Constable Edward O'Neill with the Blue Ribbon Foundation and the greater Police family.
Paul is the beneficiary of having a highly supportive family,  it is this support that motivates Paul to honour the memory of fallen Police officers as a mark of respect to their families.
---
Hayleigh is a talented cricketer who has played in the WBBL and WNCL, as well as playing cricket for Middlesex and Shooting Stars in a tour of Sri Lanka.
Hayleigh is a passionate person and is now playing and coaching on the side.  She is a diehard Bombers fan in the AFL and a Rabbitohs fan in the NRL. Hayleigh started playing cricket at age 5 and has since won multiple awards in Mens and Womens cricket competitions across Victoria. Play Premier 1st for Melbourne CC as an opening bowler and mid/low order batter.
Hayleigh has friends serving in Victoria Police and wants to do her part in helping the Foundation and hopefully, after cricket join Victoria Police herself.
---
Thomas Currie is currently performing in Basically Nocturnal, which opened at the Melbourne Cabaret Festival in 2021 and will tour to Wynnum Fringe Festival late 2021.  Thomas has been described as "a natural story teller… (with) star quality to spare" (Theatre People) with a "remarkable, beautiful baritone (voice)" (Melbourne Observer). 
A graduate of the Queensland Conservatorium Griffith University, Thomas is the musical director/arranger of Committed Content Confused (Wynnum Fringe Festival 2020) and a performer/arranger for Uplift, a series of concerts in the UK. and performs for corporate events, including The 2020 Toyota AFL Grand Final, Police Carols by Candlelight and has appeared on Joy 94.9, Casey Radio 97.7 and 3AW radio. In 2020, Thomas was part of the Green Room Award winning Hope Initiative and will return to the project in 2021. In 2018, he performed in and produced two sold out seasons of The Curtain Rises. Thomas also has family connections to police.
---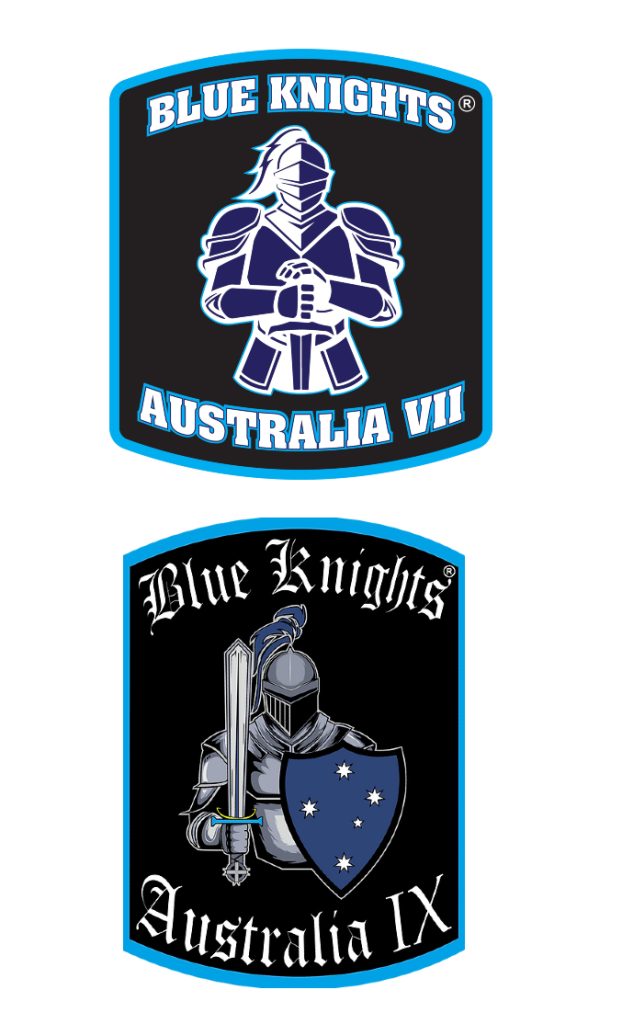 "The Blue Knights is an International Motorcycle Club for past and present Law Enforcement Officers who share a common interest in recreational motorcycle rides. Blue Knights started back in 1974 in the USA, however by 1978 the Blue Knights formed its first Australian Chapter known as Blue Knight Australia.   Internationally there are over 636 chapters with in excess of 20,550 members of  either active or retired Law Enforcement Officers.
In 2019 the new Victorian/Tasmanian Chapter was created and chartered as the 7th Chapter in Australia, known as Blue Knights Australia VII or BKAUSVII for short.  Being a member of the Blue Knights allows members to feel comfortable in sharing a recreational interest with people who have shared working experiences in Law Enforcement which sometimes can be challenging and difficult. Members welfare is a priority and as a club regular day rides are organised, as well as overnight and interstate events that support the Blue Ribbon Foundation and fellow Police Officers who have lost their lives serving the community they love."
We thank Blue Knights Australia VII and Blue Knights Australia IX for their support.
---
Wes Davidson is the Principal and Managing Director of Wes Davidson Real Estate in Western Victoria. Wes and his business are committed supporters of our Horsham Blue Ribbon Foundation Branch.
We are grateful that Wes and his business are Blue Ribbon Foundation Community Ambassadors for the region.
---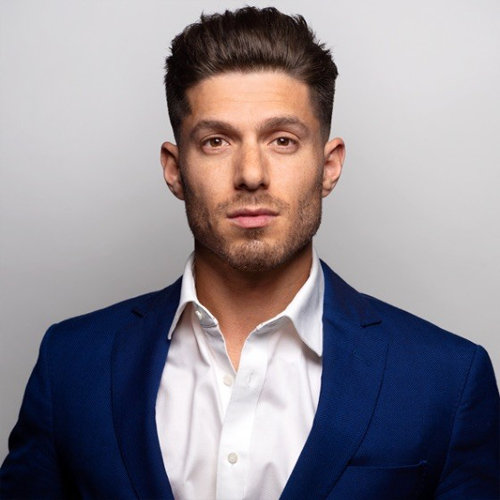 Josh Piterman
Josh is an established Australian musical theatre performer and classical crossover artist who has worked prolifically since he graduated with a Bachelor of Arts (Music Theatre) in 2006.
Josh kicked off his career performing with the International pop opera group The Ten Tenors and he then made his mark as Tony in the 2010 Australian production of West Side Story. His other musical theatre credits include Bustopher Jones/Gus/Growltiger in the 2016 season of Cats, a role that won him the Green Room Award for Best Supporting Actor in a Musical; Corny Collins in the UK tour of Hairspray and most recently Gerry Goffin in the Australian tour of Beautiful: The Carole King Musical.
In 2018 his debut self-titled album went to number 1 on both the Aria and iTunes Charts (Classical Crossover) in Australia.
Josh is currently playing the lead in the London production of The Phantom of the Opera.
---
If you require any further information, please contact the Foundation at (03) 9555 8000 or email cassandra@remember.org.au