The Victoria Police Blue Ribbon Foundation regularly attends various community events across Victoria and our branches also run events within their regions.
Grampians Ride to Remember 2021
Location: Ararat - Grampians
Date: 07 Feb 2021
Contact: For enquires : dianneradford6@bigpond.com or Phone 0419 316 920
T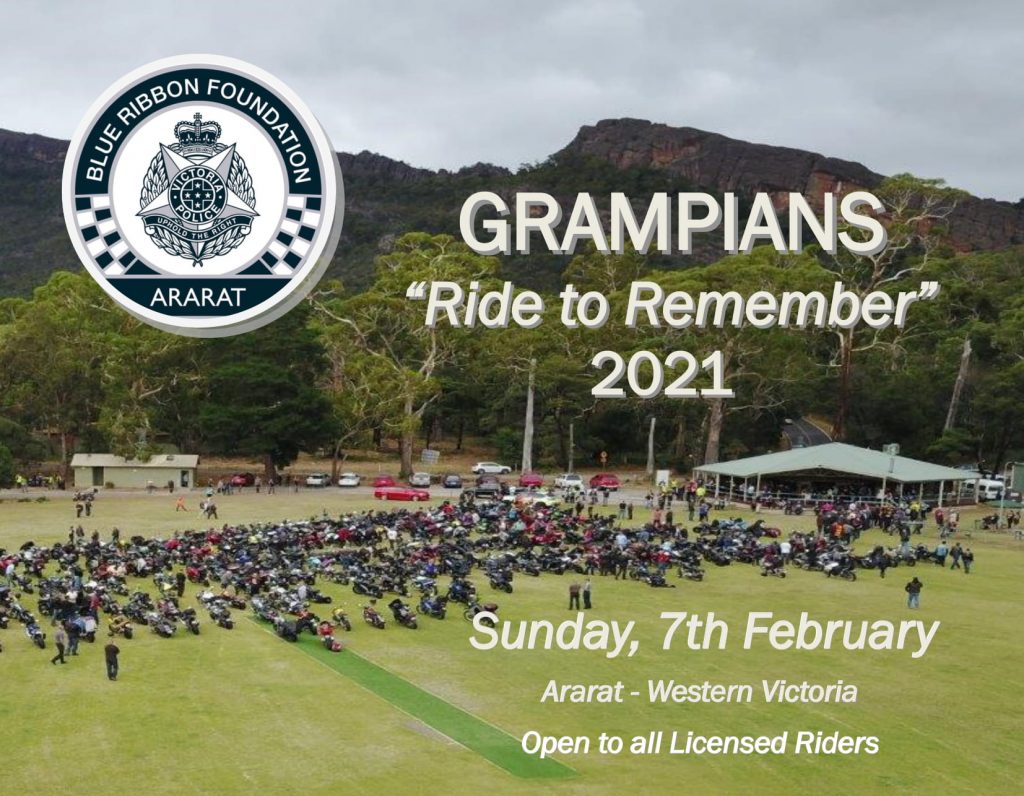 he 13th Annual Grampians "Ride to Remember" will be held in the Grampians, Western Victoria on Sunday, 7 February
The spectacular 200km Ride  is open to all licensed motorcycle enthusiasts.
The Ride will start from Ararat and travelling through rural countryside to the fringes of the magnificent Grampians including the townships of Moyston, Pomonal then onto Halls Gap and a stunning ride through the National Park to Dunkeld and back via Glenthompson, Wickliffe, Willaura, Maroona to Ararat.
The event will  comply with any COVID-19 restrictions that apply.
Click here to view the Ride Route
Registrations
Commissioner's Dinner – Horsham
Location: Horsham Golf Club
Date: 13 Feb 2021
Time: 6.30pm
Contact: Enquries 0437 894 257 or email brfhorsham@gmail.com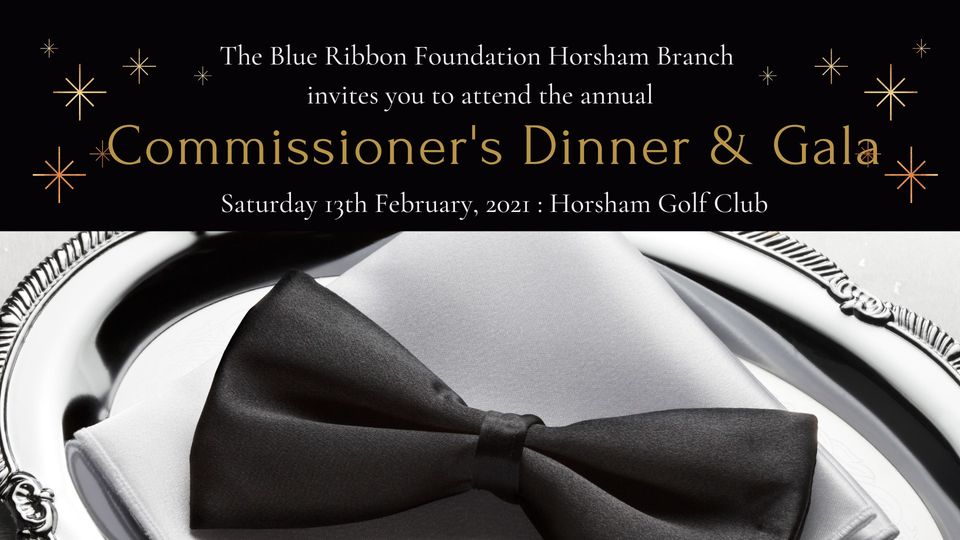 ..
Event details
Eastern Metro Branch Golf Day
Location: Green Acres Golf Club
Date: 26 Feb 2021
Time: 10.30am
Contact: Michael Chan - 0411 406 736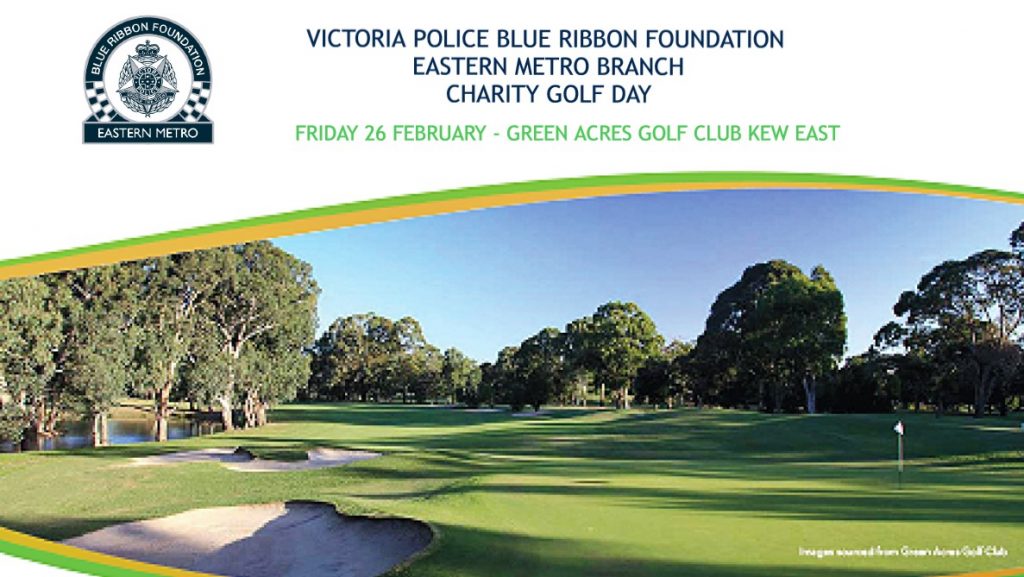 Please join us at Green Acres Golf Club on Friday 26th February 2021 for the Blue Ribbon Foundation Eastern Metro branch- Golf day.
There are many ways to get involved, you can join us as a player, sponsor and for dinner.
Golfers will enjoy a light lunch followed by an  18 hole round of golf in the afternoon. Various trophies and prizes are available.
All funds raised go towards community projects dedicated to Victoria Police officers who have died in the line of duty.
Golf $108 per player : includes lunch, 18 holes of golf, a gift pack and the changes to win prizes.
Dinner $108  : 3 course meal, table wines and soft drinks.
Golf and dinner package $188
Download flyer