Contact Details
President Darryl Nation
rhonnation@optusnet.com.au

P.O. Box 4298
Frankston Heights, 3199
P: 0403006550 0403006550
The Peninsula Branch of the Victoria Police Blue Ribbon Foundation was launched in May, 2011. The Branch engages with communities from Frankston and along the Mornington Peninsula to remember members of Victoria Police who died in the line of duty. The focus of their work is to raise money to install 'living memorials' in both the Frankston & Rosebud hospitals. All Projects funded by the branch are be named in memory of fallen officers.
To date five projects have already funded contributing over $500,000 to the local hospitals. These include :
Edward Simmons Emergency Resuscitation Unit which was dedicated in December 2013 through a donation of $100,000 from the Peninsula Branch and the Blue Ribbon Foundation.
The Clyde Smith Emergency Resuscitation Unit dedicated at Rosebud Hospital thanks to a further donation of $50,000.
The Phillip Fleming Hybrid Interventional Theatre at Frankston Hospital with a contribution of $200,000 (pictured)
The Moynihan and Hewitt Emergency Dept Ultra Sound Room at Frankston Hospital, this dedication occurred in 2018 with a donation of $150,000.
The Emergency Dept Intubation Facilities for Frankston and Rosebud hospitals in honour of Detective Senior Sergeant Victor Kostiuk and Constable Garth Atkin, this dedication occurred in 2021.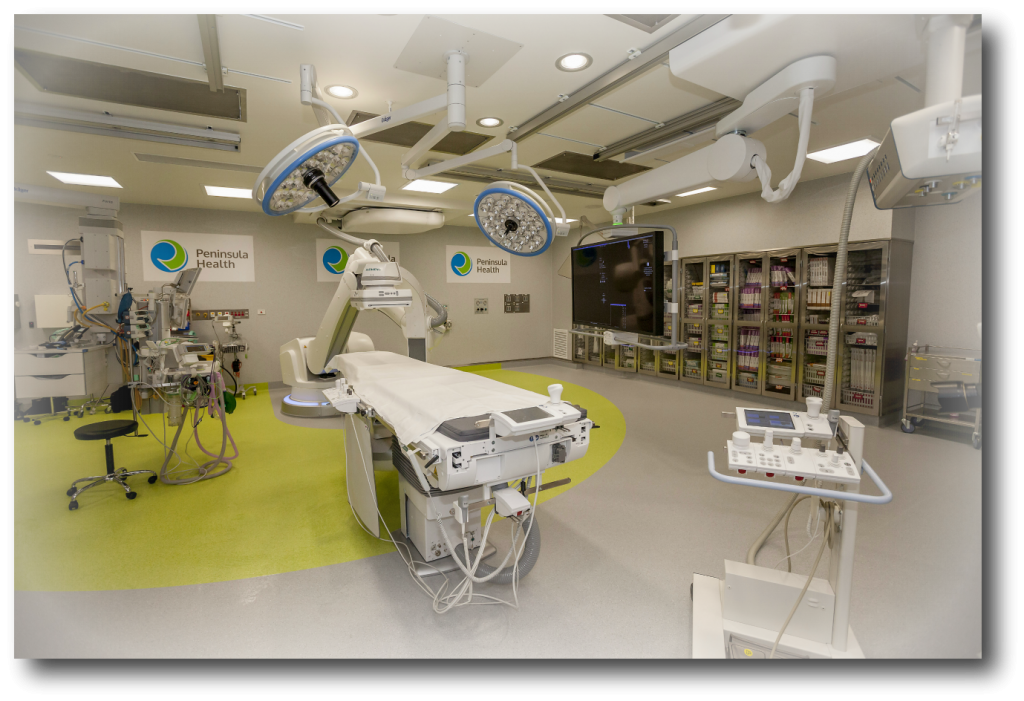 The branch hold many local events including an Annual Golf Day, a Christmas concert and Inside Story events.
For further information or to join this branch as a volunteer contact Darryl or Kylie Nation on (03) 9775 5978.