Ararat Branch's Spirit of Football Awards
The Blue Ribbon Foundation Ararat Branch on Saturday awarded the 'Spirit of Football' awards for the "Fairest & Best" players from the Ararat & District Junior Football Association.
Winners were Edward Astbury (Rovers), Charlie Billett (Warriors), Owen McKinnon (Bombers) and Hunter Newberry (Mounties). Congratulations to all players.
The Award was given for the player who plays fairly, very much a team player and looks after his footy mates on and off the field and promotes the 'spirit of what footy is all about'.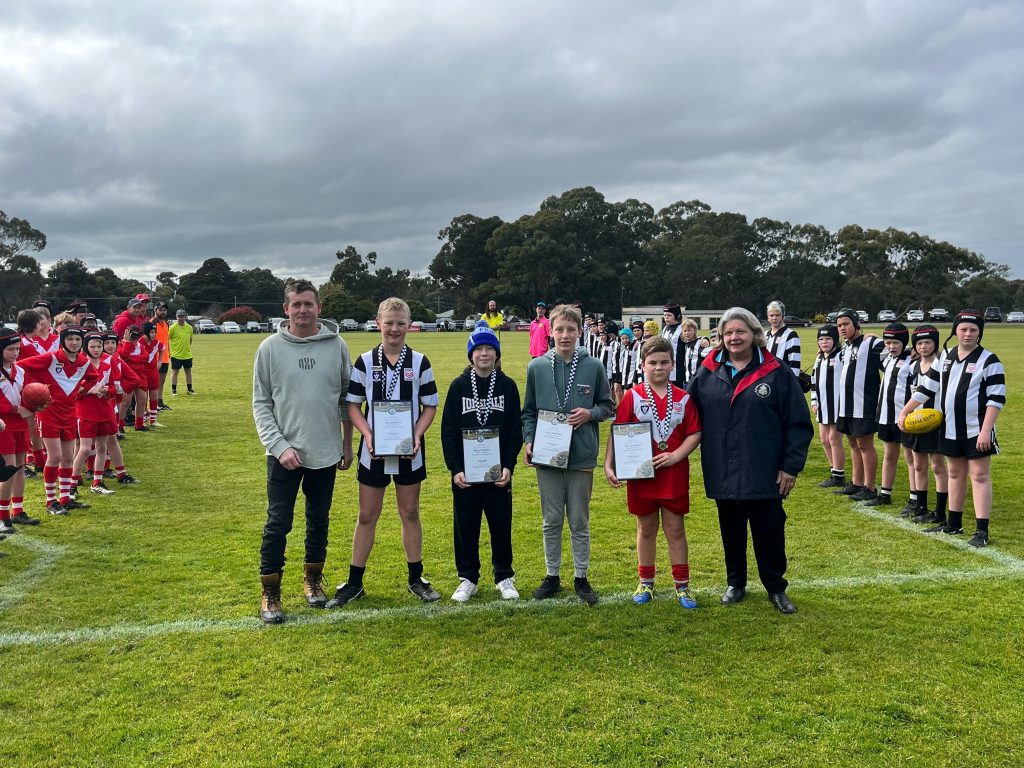 Photo provided by Brad Billett.