Members honoured in Box Hill memorial

Thanks to the excellent team at Box Hill, we we're able to meet some individuals that had been saved by ECMO at the hospital. The technological advancement at the hospital has saved the lives of people who would no longer be with us had it not been for these facilities.
After delays due to Covid the Blue Ribbon Foundation last week attended Box Hill Hospital to view the Great Wall dedicated to all Victorian Police Officers who have died in the line of duty. Through this remembrance piece, fallen members of Victorian Police are proudly displayed alongside our front line care workers.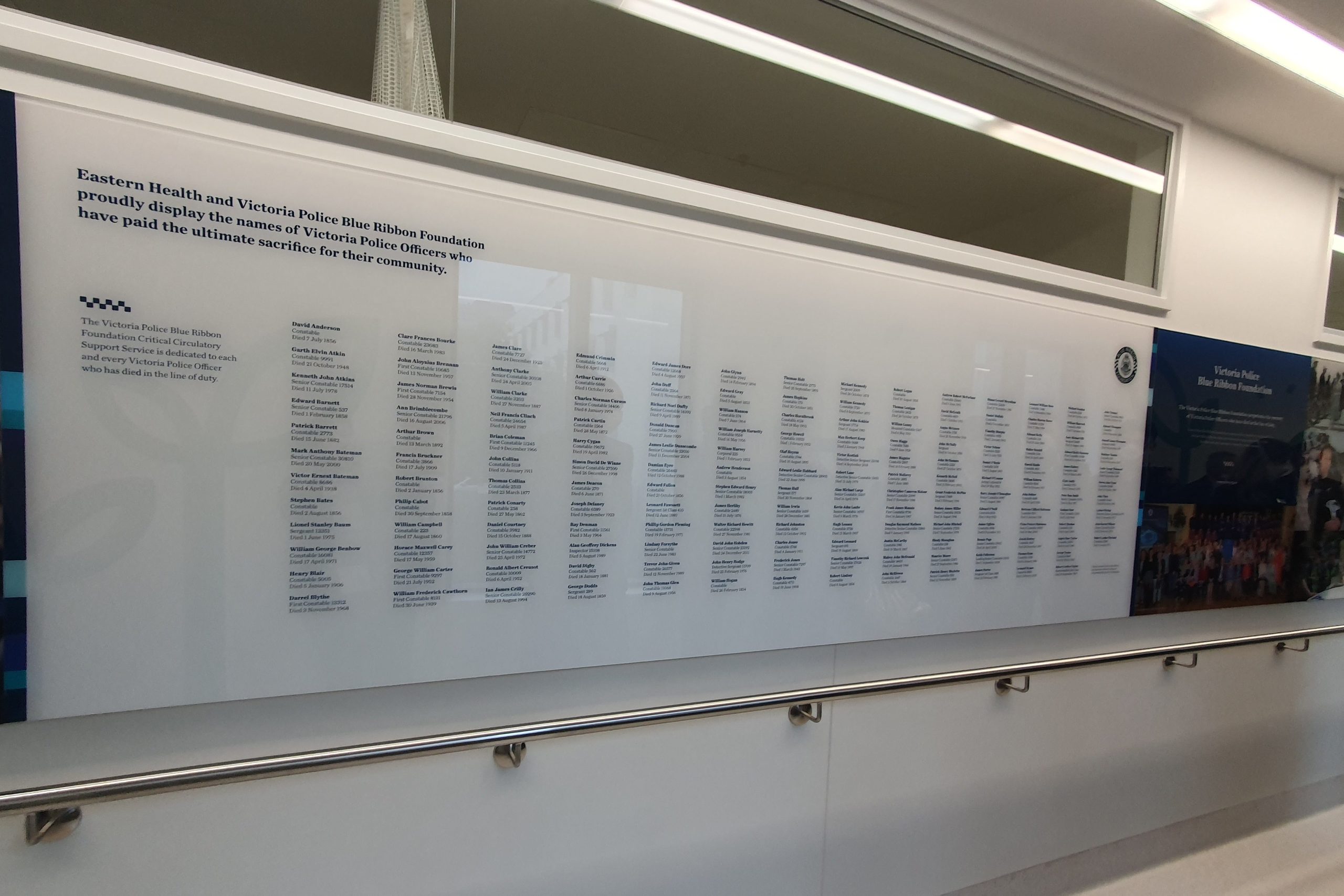 Funds from the foundation have provided Eastern Health with 3 ECMO machines in ICU which have helped save over 60 lives. The donation Box Hill Hospital by Blue Ribbon Foundation marks the foundations largest in our history. This donation in 2019 marked our 30th anniversary as a foundation and helped to provide life-saving service that pumps and oxygenates a patient's blood outside the body, allowing their heart and lungs to rest.
We thank those who provided support to this project including Eastern Heath, Lotus Energy, BankVic, Free Masons Victoria and EFNL.