Spirit of Sport
Across Victoria many sporting clubs are presenting their Victoria Police Blue Ribbon Foundation 'Spirit of Sports' awards.
We were honoured to recently attend the Colac District Football and Netball league end of season awards for junior football and netball.
Pictured are the weekly winners of the Blue Ribbon Foundation Spirit of Sport awards for Boys football under 17.5 and girls netball 17.5 & under – who were presented with the medals. The overall Spirit of Sport player of the year winner was Western Eagles Oliver McGuane.
The Spirit of Sport Awards Program was created to reward young participants in team sport for sportsmanship, fair play and mutual respect. In partnership with various sporting bodies and Victoria Police the program is widely supported in football and netball throughout country Victoria.
We congratulate these winners and others from across Victoria.
Click here for more information on  the 'Spirit of Sports' program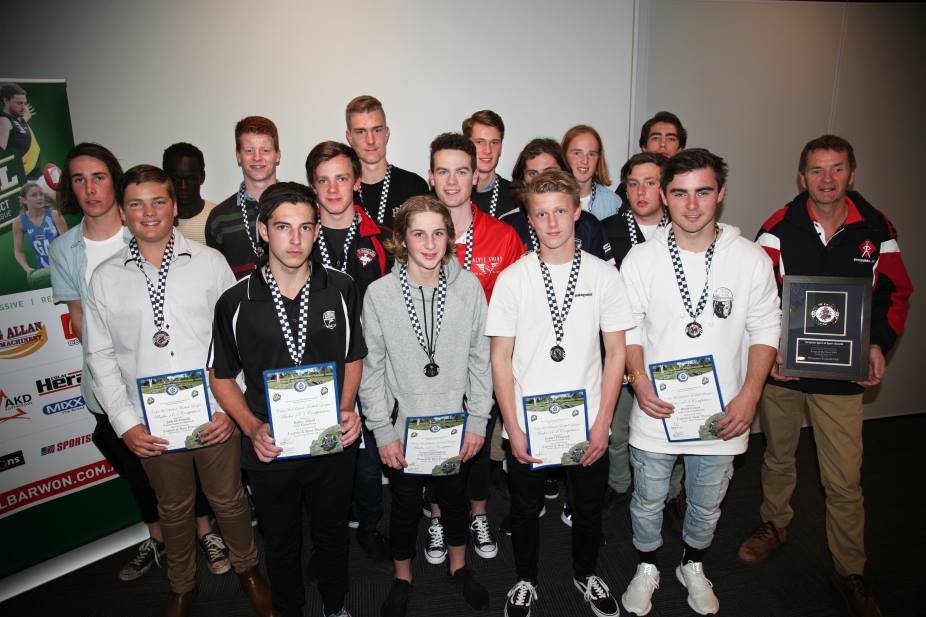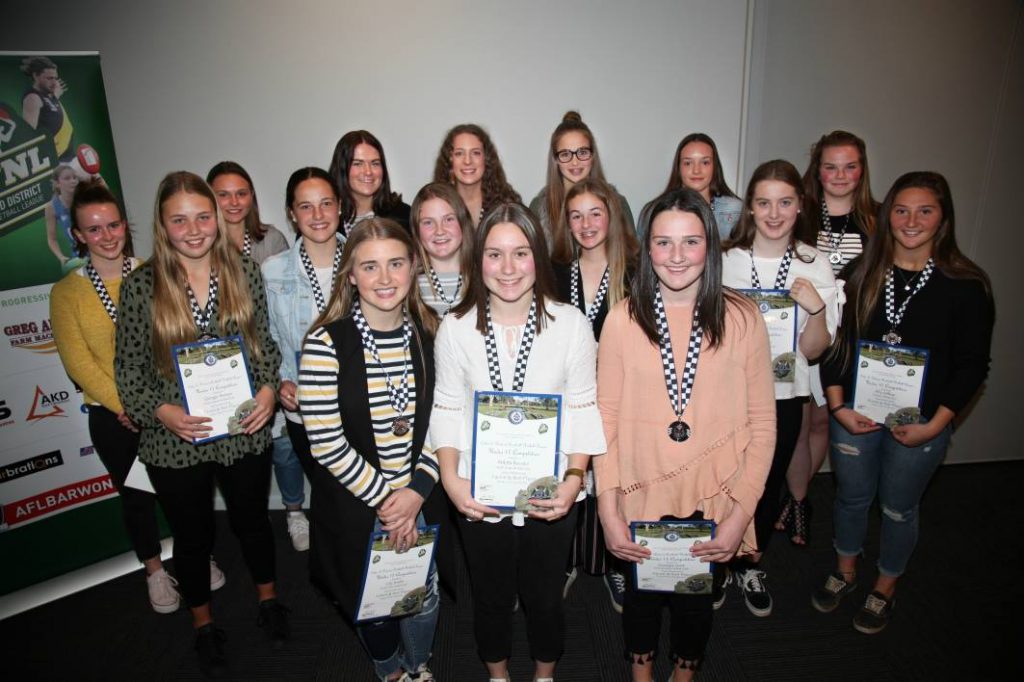 Pics provided by the Colac Herald.