Thank you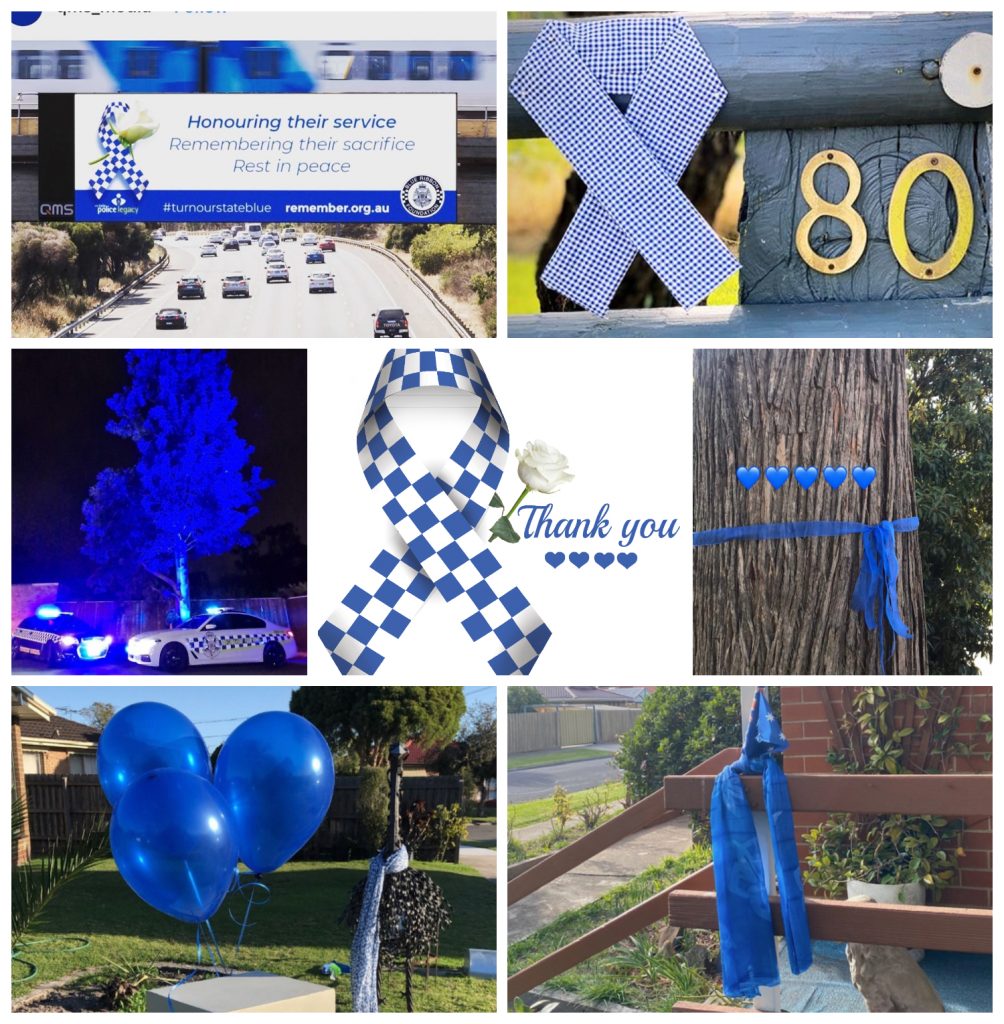 Thank you to everyone that has shown their respect for the four fallen Victoria Police Officers by turning our state blue with ribbons, balloons and lights shining in blue.
During such a tragic time, it has been heart warming to see the photos you have shared with us showing your tributes and respect for all Victoria Police members.
What a wonderful community we have.