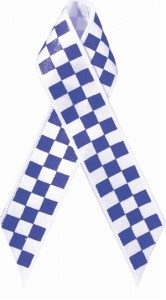 Blue Ribbon Day is 29th September, which coincides with National Police Remembrance Day. Blue Ribbon Day is a chance for the community to say thank you to those who put themselves in harm's way, and ensure that those who have fallen are not forgotten.
We hope that Victorians will take a few moments on September 29th to pause and remember that 159 members of our Police Force have been killed whilst serving and protecting our community.
Apart from pausing to reflect, there are other ways for Victorians to support Blue Ribbon Day. You can attend a memorial service, wear a blue ribbon of remembrance or donate to the Blue Ribbon Day Appeal.
Memorial Services will be held in Melbourne and regional locations on September 29th so we encourage people to attend those.