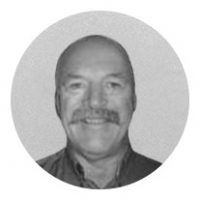 Grant Coultman-Smith OAM VA JP
Deputy Chairman
Grant was appointed to the Board in and serves on the Remuneration Committee and the Mental Health Taskforce.
Grant has spent a lifetime in the service of our country, first a member of the Australian Army (1968-1978) and then as a member of Victoria Police (1979-2009). His military service included active tours of Malaysia and South Vietnam and his police career included operational roles at several different locations and at the Police Academy as a Law Instructor.
He holds a Master of Emergency (Disaster) Degree, Bachelor of Social Science (Emergency/Disaster Management), Diploma in Business and is a qualified hostage negotiator.
Grant has also been an active with the RSL and is a Past-President of the Beaumaris RSL.
Grant was awarded the Victoria Police Valour Award in 1984 during an incident in which he faced and then arrested an offender armed with a rifle.
For service to our Nation and the community he was awarded the Medal of the Order of Australia.