Latest News – March 2021
Memorial Service John Forbes OAM
Posted by: Blue Ribbon Foundation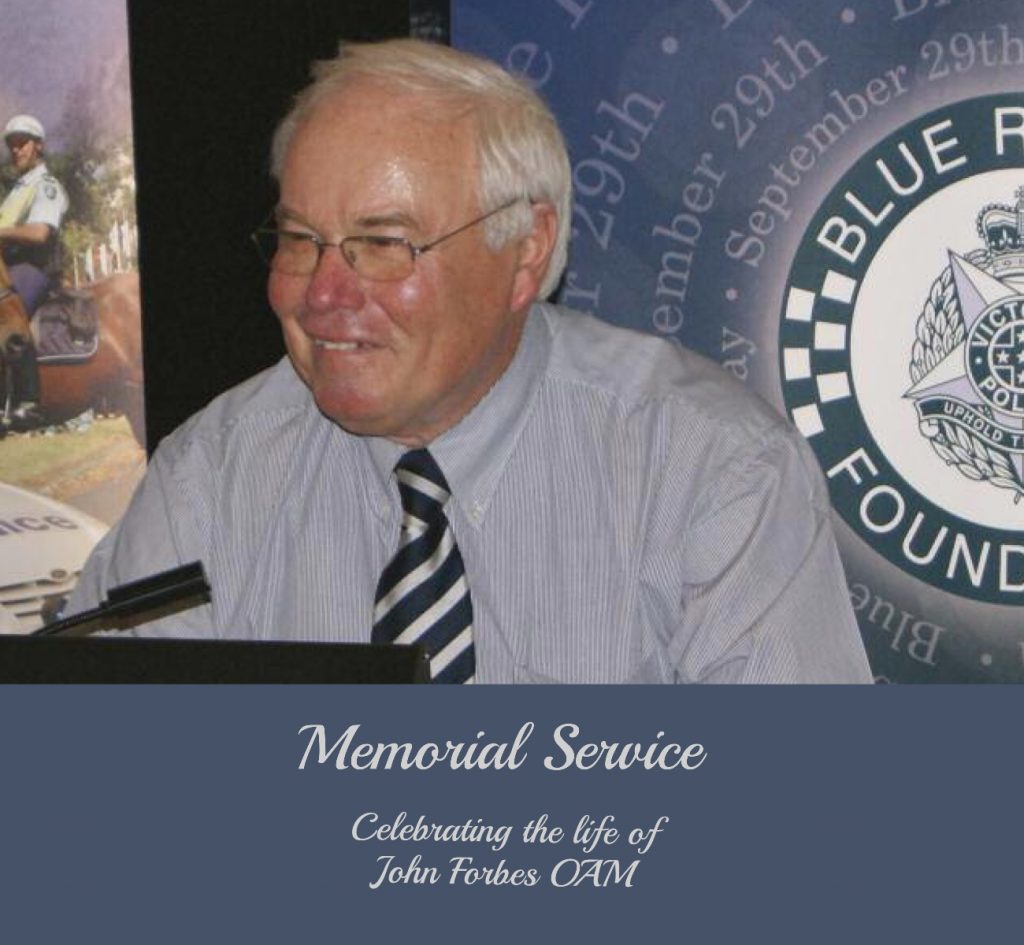 A memorial service to celebrate the life of our inaugural Chairman and good friend, John Forbes OAM, KSJ .
Date : Weds 17 March 2pm
Venue :Kangaroo Flat Sports Club, 1C Station Street Kangaroo Flat
Details :
John will be laid to rest in a private, family service that morning so the family have requested that the memorial service be a celebration of John's life. All are welcome to attend.
This will be an outdoor event so comfortable attire is recommended and appropriate sun protection.
The memorial service will also be live streamed
To view the livestream of this service, go to www.mulqueen.com.au/ livestream
Vale – John Forbes OAM
Posted by: Blue Ribbon Foundation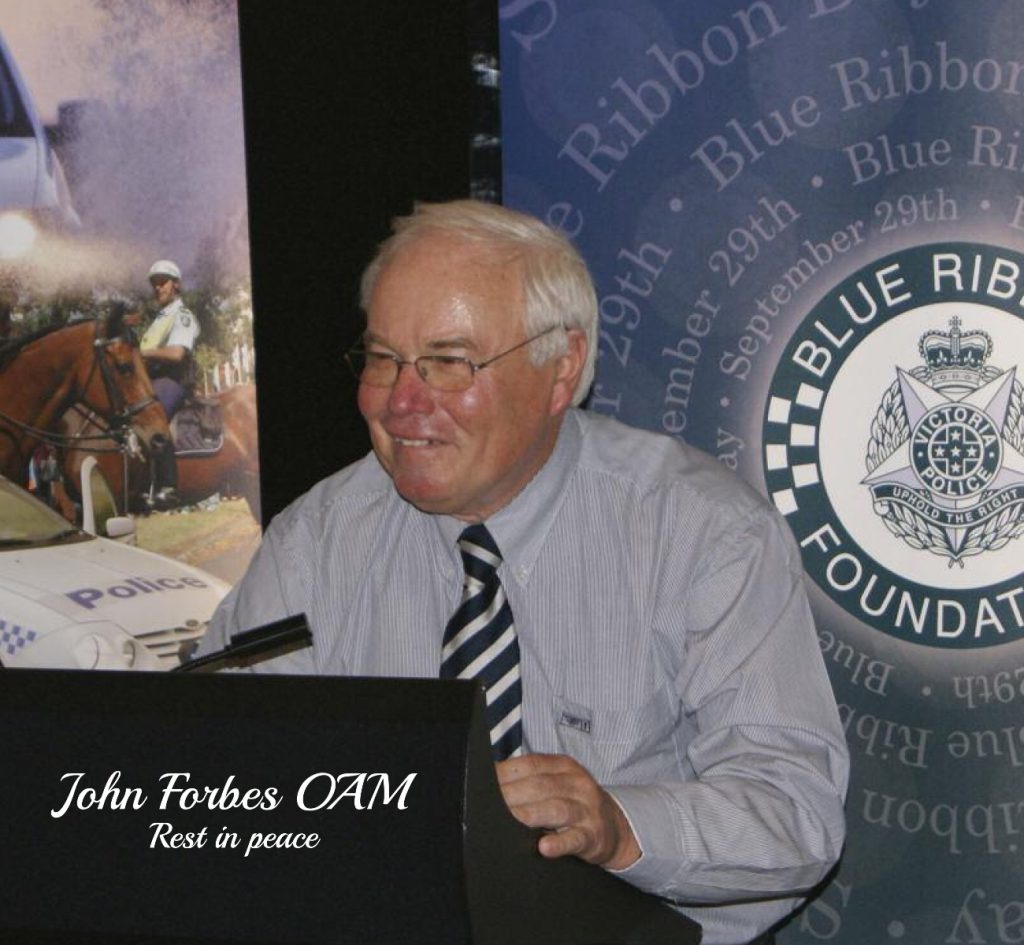 "John has such a significant impact on our Foundation and the lives of so many. He will be dearly missed"
Our Board, CEO and the Blue Ribbon Foundation family are so deeply saddened at the sudden passing of John Forbes OAM the first Chairman of the Victoria Police Blue Ribbon Foundation.
John was a founding member of the Tynan-Eyre Memorial Foundation, which then became the Victoria Police Blue Ribbon Foundation in 1998. He was also well known by sporting greats across Australia and around the World; as the National Promotions Manager for Puma and as a good and trusted friend to so many.
John had such an amazing impact with his support of charity groups, community and sporting organisations. He will always be remembered.
Our deepest sympathies to his wife Fay, their sons David and Peter and the extended family. John was very much loved and respected, he will be greatly missed.