Latest News – July 2022
AFL Blue Ribbon Cup
Posted by: Blue Ribbon Foundation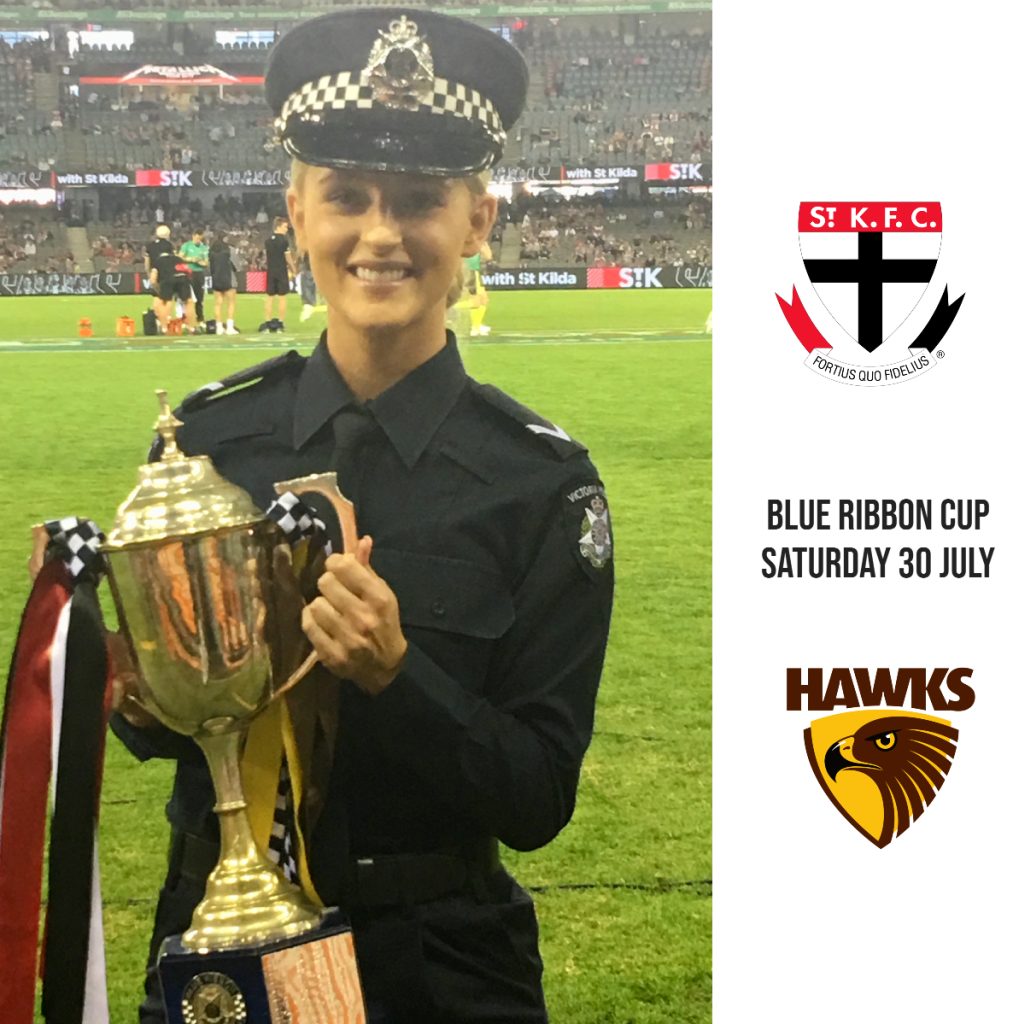 We are looking forward to next Saturday when the Saints and Hawks will play for the Blue Ribbon Cup at Marvel Stadium.
Established in 1999, the Blue Ribbon Cup is played in memory of Victoria Police officers Sergeant Gary Silk, and Senior Constable Rodney Miller who were killed in the line of duty at Moorabbin 16 August 1998.
The Blue Ribbon Cup not only pays tribute to all our police members who have fallen in the line of duty but also acknowledges the work and dedication of those who continue to serve.
Pic from 2019 Blue Ribbon Cup – Constable Guiney presented the match day football to officials.