Latest News – September 2022
2022 Blue Ribbon Day
Posted by: Blue Ribbon Foundation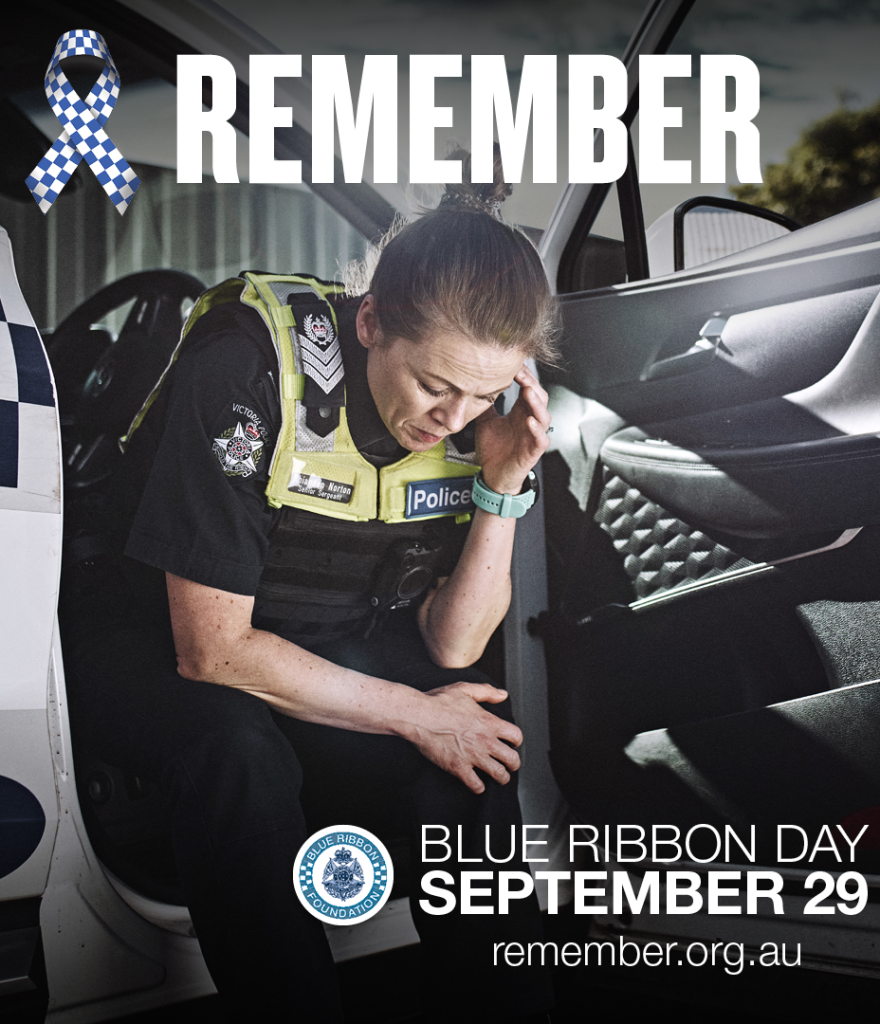 Blue Ribbon Day is 29 September, which coincides with National Police Remembrance Day.
Blue Ribbon Day is commemorated throughout September and it is a chance for the community to say thank you to those who protect and serve our community and ensure that those who have fallen are never forgotten.
We hope you will support our campaign to remember the 174 Victoria Police Officers who have died in the line of duty and say thank you to all Victoria Police officers for their work in serving & protecting our community. Their work can often leave physical and emotional scars, giving thanks and showing your support means so much
Our work is to remember lives by saving others. Building new and improved emergency facilities in Victorian hospitals that are then named in memory of fallen officers. Proceeds from Blue Ribbon Day help to fund these projects named in their honour.