Latest News – May 2021
Concert to Remember
Posted by: Blue Ribbon Foundation
On May 9, we celebrated Mother's Day with a very special 'Concert to Remember' featuring one of Australia's internationally renowned musical theatre performers – Josh Piterman star of Phantom of the Opera London and Sydney, accompanied by leading Australian musical director, pianist and composer John Foreman OAM and Australian singer and musician Lisa Edwards. They were also be joined by Des Flanagan who will star in the upcoming Moulin Rouge The Musical and is a local to the north east region of Victoria.
This fundraising event was in honour of Victorian Police Officers who have died in the line of duty. Proceeds will go to the Victoria Police Blue Ribbon Foundation North-East branch supporting and investing back into local hospitals. It truly was a 'Concert to Remember' – thank you Josh Piterman, Des Flanagan, Lisa Edwards and John Foreman for your stunning performances.
Special thanks to our North East Branch committee, Chief Commissioner Shane Patton, Deputy Commissioner Ross Guenther and the sponsors and local community for supporting this event.
In honour of those that served and protected our community.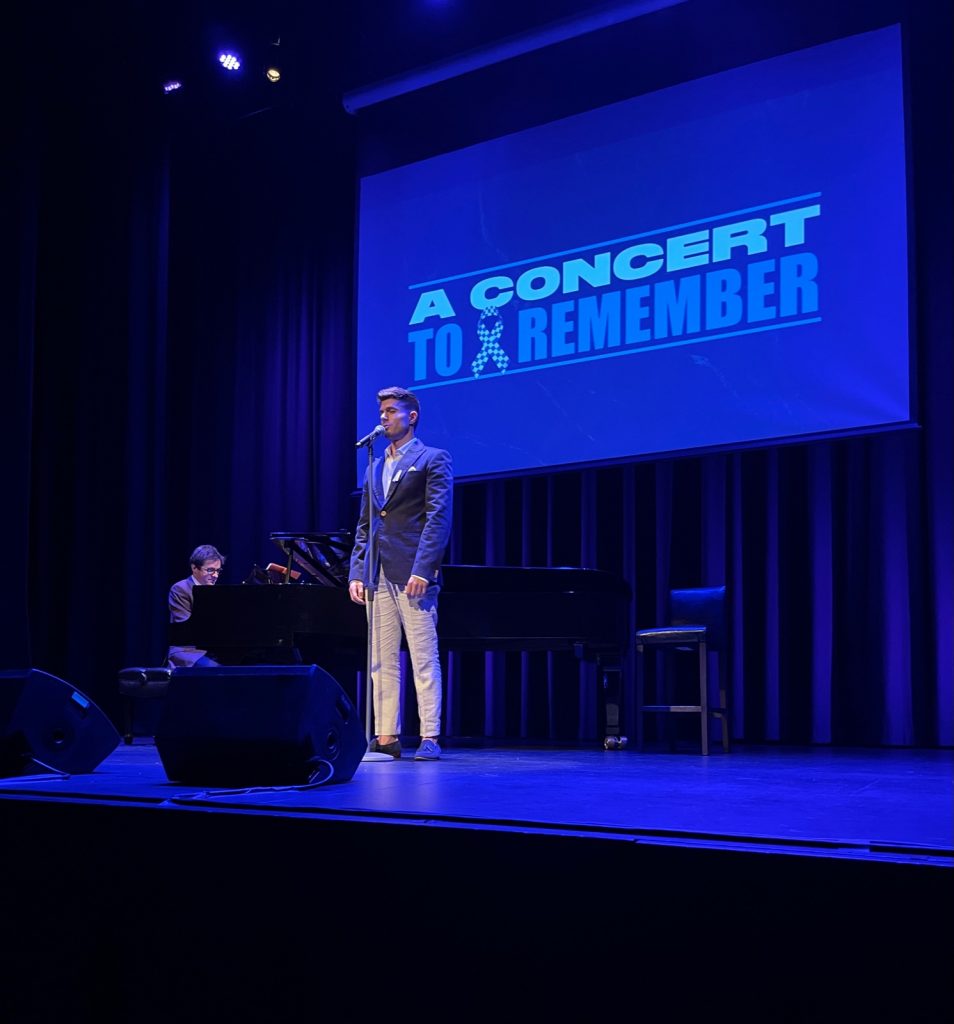 Remembrance Matches
Posted by: Blue Ribbon Foundation
May 1-2 was a big weekend of Remembrance Matches played in honour of those that have died in the line of duty whilst serving and protecting our community.
Saturday May 1, the AFL Blue Ribbon Cup was played for the 22nd year in honour of Sergeant Gary Silk and Senior Constable Rodney Miller. We thank the StKilda and Hawthorn football clubs for their on going support.
Also on Saturday, the Goulburn Valley League Blue Shield matches, played for over 20 years in remembrance of the fallen.
South Melbourne FC hosted the Tony Clarke Memorial Day, in honour of Senior Constable Tony Clarke.
On Sunday May 2, the Saints and Hawks played off in the Blue Ribbon Cup for the Victorian Wheelchair Football League with the Saints victorious.
To wrap up the weekend the VFL Blue Ribbon Cup was hotly contested by the Sandy Dragons and the Box Hill Hawks, the Hawks came away with the win and the Blue Ribbon Cup.
We thank all the Clubs, players, officials and the football community for their support.